Secure-IC announces its participation to CES 2022 and will present its solutions dedicated to the automotive market
December 06, 2021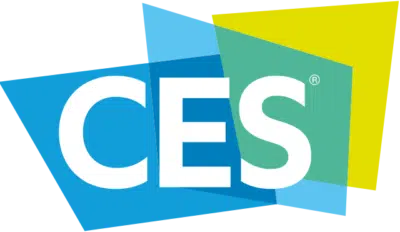 返回到 新闻
Press Release
January 5-8, 2022 – Las Vegas
Booth 4557, French Automotive Pavilion, West Hall
Cesson-Sévigné, France – December 6, 2021 – Secure-IC, the rising leader and only global provider of end-to-end cybersecurity solutions for embedded systems and connected objects today announced its participation to CES 2022 (Consumer Electronics Show) in Las Vegas, within the French Automotive Pavilion of Business France, in the part of the show dedicated to automotive technologies. This leading event in the technology ecosystem represents an opportunity for Secure-IC to consolidate its presence in the automotive sector and its presence in the United States, where the company has a subsidiary, Secure-IC Inc., since 2020.
Secure-IC's participation to CES 2022 will help strengthen the company's visibility on the American market. After signing a partnership with the DARPA a few months ago, and thanks to its presence in the Silicon Valley, Secure-IC already benefits from a certain notoriety that supports its development in the country and new contracts signature, particularly in the automotive sector.
In order to support the automotive industry to secure their embedded systems and as a trusted third party for data used and exchanged between new vehicles and their infrastructures, Secure-IC will present its SecuryzrTM iSE (integrated Secure Element) solution. SecuryzrTM is a turnkey solution used to secure systems-on-chip (SoC) or programmable logic circuits (FPGA) with a set of security function blocks (IP) and software. SecuryzrTM enables secure communications and protocols via encryption technologies, but also hardware isolation of the security part, secure boot and system life cycle management. SecuryzrTM can be customized according to the needs, in order to meet the most demanding certifications of the automotive sector.
Based on a unique approach called PESC for Protect, Evaluate, Service & Certify, Secure-IC has developed a complete range of security protection and evaluation solutions and services to support its customers throughout the life cycle of their product, from design to certification, from Chip to Cloud.
"For Secure-IC, which has an international DNA, it is important to be present at CES 2022 in Las Vegas in order to consolidate our position in the United States and to continue to be identified as one of the leading providers of cybersecurity solutions for embedded systems and connected objects. With connected and autonomous cars, automotive embeds more and more electronics and software, and cybersecurity is already a major issue for modern vehicles and the vehicles of tomorrow," said Hassan Triqui, CEO of Secure-IC.
More information about the Securyrz iSE solution
返回到 新闻