隐私政策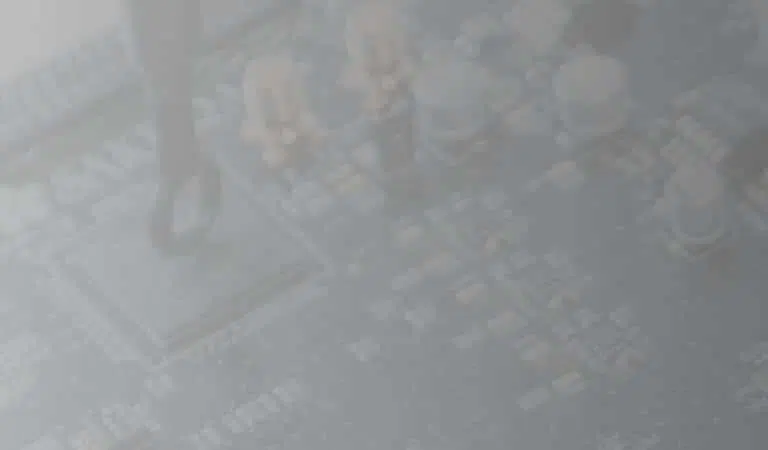 SECURE-IC S.A.S (hereinafter "Secure-IC"), in its capacity as data controller, ensures compliance with European Regulation No. 2016/679 on the protection of individuals with regard to the processing of personal data ("GDPR") and Law No. 78-17 of January 6, 1978 on information technology, files and freedoms, the provisions of which were rewritten by Order No. 2018-1125 of December 12, 2018.
This Privacy Policy presents Secure-IC's commitments concerning the protection of your personal data in your capacity as a client or Internet user and user of the services. It presents the terms and conditions for the collection and use of your personal data as well as your rights in this regard.
Definitions and interpretation
Definitions
In this privacy policy, the following definitions are used:
Term

Definition

Affected person

Any person who can be identified, directly or indirectly, by means of an identifier (a name, an identification number or location data) or by one or more factors specific to his or her physical, physiological, genetic, mental, economic, cultural or social identity

Cookies

A small text file in alphanumeric format deposited on the hard disk of the Internet user by the server of the visited site or by a third server

Data

Collectively all information that you submit to Secure-IC via the Website. This definition incorporates, where applicable, the definitions provided in the Data Protection Laws

Data Processing

Any operation or set of operations, whether or not carried out using automated processes, on personal data or sets of data. It is for example the collection, recording, use, dissemination, storage, etc.

Data Protection Laws

Any applicable law relating to the processing of personal Data, including but not limited to the Directive 96/46/EC (Data Protection Directive) or the GDPR, and any national implementing laws, regulations and secondary legislation, for as long as the GDPR is effective in the UK

GDPR

The General Data Protection Regulation (EU) 2016/679

Secure-IC,  
 we  or us

Secure-IC, a company incorporated in  with registered number 12587948 whose registered office is at Z.A.C. des Champs Blancs, 15 rue Claude Chappe, 35510, Cesson-Sévigné

UK and EU Cookie Law

The Privacy and Electronic Communications (EC Directive) Regulations 2003 as amended by the Privacy and Electronic Communications (EC Directive) (Amendment) Regulations 2011

User or you

Any third party that accesses the Website and is not either (i) employed by  and acting in the course of their employment or (ii) engaged as a consultant or otherwise providing services to  and accessing the Website in connection with the provision of such services

Website

The website that you are currently using, and any sub-domains of this site unless expressly excluded by their own terms and conditions
Interpretation
In this privacy policy, unless the context requires a different interpretation:
the singular includes the plural and vice versa;
references to sub-clauses, clauses, schedules or appendices are to sub-clauses, clauses, schedules or appendices of this privacy policy;
a reference to a person includes firms, companies, government entities, trusts and partnerships;
"including" is understood to mean "including without limitation";
reference to any statutory provision includes any modification or amendment of it;
the headings and sub-headings do not form part of this privacy policy.
Scope of this privacy policy
This privacy policy applies only to the actions of and Users with respect to this Website. It does not extend to any websites that can be accessed from this Website including, but not limited to, any links we may provide to social media websites.
For the purposes of applicable Data Protection Laws, Secure-IC determines the purposes and manner of your Data Processing.
Personal data we collect
Secure-IC processes information about you that directly identifies you, such as name, email, and address, and information about you that may only indirectly identify you such as device identifiers or online activity when not associated with your name.
The personal data collected are only collected within the limits of the needs of Secure-IC. It can be:
Data collected during interactions with our different services
Data collected through the website
Data collected in the context of the protection of the ZZR (restrictive regime area)
Data collected for mailing list for commercial purpose
Data collected for feed the customer database
Why & how we collect your personal data
Personal data collected is strictly necessary for the purpose for which it was collected. Secure-IC strives to minimize the data collected, to keep them accurate and up to date and to facilitate the rights of the persons concerned.
We use your personal information:
to respond to your requests;
to deliver functionality on our sites;
to market and tailor products and services to your or your company's interests;
to engage in transactions with and process orders;
to develop, improve the performance of, and secure our sites, products and services;
to comply with applicable laws such as to comply with an opt-out request;
for commercial prospecting purposes, in particular to conduct emailing campaigns;
for the purpose of monitoring entries in the restrictive regime area in order to ensure the protection of its "scientific and technical potential".
Personal data may not be used subsequently in a way that is incompatible with these purposes.
This data is collected fairly; no collection is made without the knowledge and consent of the individual.
Appropriate physical, logical and organizational security measures are taken to guarantee the confidentiality of the data, and in particular to prevent any unauthorized access.
Secure-IC also requires any subcontractor to present appropriate guarantees to ensure the security and confidentiality of personal data.
How long we keep your data
Personals data are kept for a limited period of time, which does not exceed the time required for the purposes of collection. Data retention periods are made known to individuals, and vary according to the nature of the data, the purpose of the processing, or legal or regulatory requirements.
Rights of affected persons
Secure-IC respects your right to know, access, correct and transfer your personal data, restrict its processing and delete it. We have granted this right to our global customer base and if you choose to exercise your privacy rights, you will not be subjected to discriminatory treatment or receive a lower level of service from Secure-IC.
Where the processing of your Personal Data is subject to European data protection laws, you have the following personal rights. Please note that these rights are not absolute and in some cases are subject to conditions as specified in the applicable law:
Access: you have the right to request information about how we process your Personal Data and to obtain a copy of that Personal Data
Rectification: you have the right to request rectification of inaccurate or incomplete Personal Data about you
Objection: you have the right to object to the processing of your Personal Data, which is based on our legitimate interests (as described above)
Deletion: you have the right to request the deletion of your Personal Data (under certain conditions)
Automated decision making: you have the right to refuse automated decision making about you if that decision produces significant legal effects or similar impacts on you
Restriction: you have the right to ask us to restrict our processing of your Personal Data, so that we will no longer have the right to process that information until the restriction is lifted
Transferability: you have the right to receive the Personal Data you have provided to us in a structured, commonly used and machine-readable form and to have that information transferred to another organization in certain circumstances.
In addition to the above, you have the right to lodge a complaint with a regulatory authority if you consider that our processing of your Personal Data breaches applicable data protection law.
Data transfer to foreign countries
Personal data may be transferred to countries inside or outside the European Union. The persons concerned are precisely informed, and specific measures are taken to supervise these transfers.
Secure-IC may share this data with its subsidiaries. If the subsidiary is located within the European Union, the level of protection of personal data is deemed sufficient. If the transfer is made to a country outside the European Union, Secure-IC ensures that an adequacy decision exists between the European Union and the country in question. If not, Secure-IC will carry out this transfer of data within the framework of standard contractual clauses guaranteeing a sufficient level of data protection with regard to the European GDPR.
The Secure-IC's subsidiaries outside European Union

Countries

Applicable regime

Japan

Adequacy decision

China

Standard contractual clauses

Singapore

Standard contractual clauses

U.S.A

Standard contractual clauses
Cookies
This Website may place and access certain Cookies on your computer uses Cookies to improve your experience of using the Website and to improve our range of products and services has carefully chosen these Cookies and has taken steps to ensure that your privacy is protected and respected at all times.
All Cookies used by this Website are used in accordance with current UK and EU Cookie Law.
Before the Website places Cookies on your computer, you will be presented with a message bar requesting your consent to set those Cookies. By giving your consent to the placing of Cookies, you are enabling to provide a better experience and service to you. You may, if you wish, deny consent to the placing of Cookies; however certain features of the Website may not function fully or as intended.
This Website may place the following Cookies:
| | |
| --- | --- |
| Type of Cookie | Purpose |
| Strictly necessary cookies | These are cookies that are required for the operation of our website. |
| Analytical/performance cookies | They allow us to recognize and count the number of visitors and to see how visitors move around our website when they are using it. This helps us to improve the way our website works, for example, by ensuring that users are finding what they are looking for easily. |
| Functionality cookies | These are used to recognize you when you return to our website. This enables us to personalize our content for you, greet you by name and remember your preferences (for example, your choice of language or region). |
| Targeting cookies | These cookies record your visit to our website, the pages you visit and the links you follow. We will use this information to make the content of our website more relevant to your interests. We may also share this information with third parties for this purpose. |
You can choose to enable or disable Cookies in your internet browser. By default, most internet browsers accept Cookies but this can be changed. For further details, please consult the help menu in your internet browser. You can choose to delete Cookies at any time; however, you may lose any information that enables you to access the Website more quickly and efficiently including, but not limited to, personalization settings.
It is recommended that you ensure that your internet browser is up-to-date and that you consult the help and guidance provided by the developer of your internet browser if you are unsure about adjusting your privacy settings.
For more information, generally on cookies, including how to disable them, please refer to aboutcookies.org. You will also find details on how to delete cookies from your computer.
How to contact us
If you have any questions about the processing of your personal data, you can contact us by mail or e-mail:
SECURE-IC S.A.S
ZAC des Champs Blancs
15 rue Claude Chappe
BAT. B
35 510 Cesson-Sévigné – France